Hardwood is the the surface of choice for most athletic facilities installing an indoor basketball court. Why? Because high-quality hardwood basketball flooring is exceptionally beautiful and offers unmatched performance. When designed and installed properly, a hardwood basketball court should be the visual centerpiece for any recreational facility or gymnasium.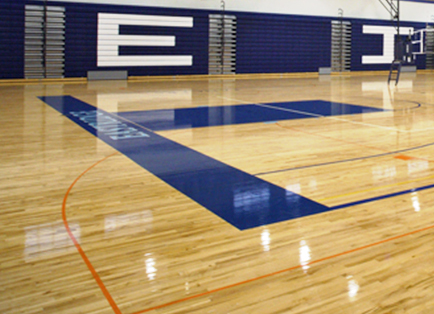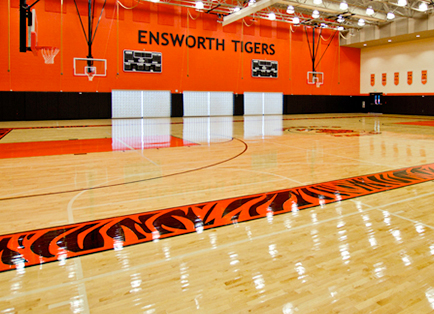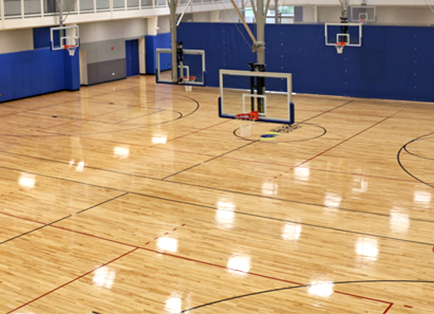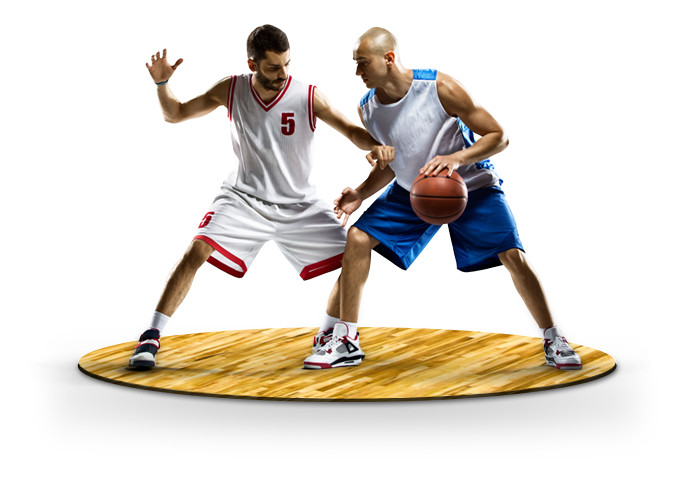 Two Basic Types of Hardwood Gym Flooring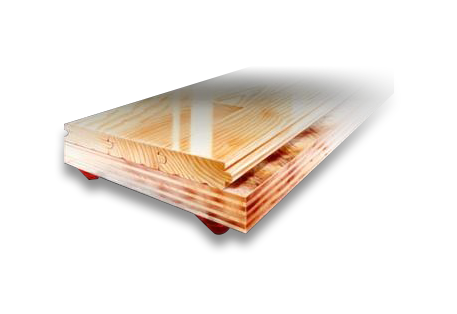 Floating Flooring Systems
Floating systems rest freely without anchors to a concrete substrate. Subfloor components and resilient pads influence the shock absorption qualities and flexibility of floating systems. There are numerous designs of pad and subfloor combinations that provide varying levels of shock absorption and Play On Courts will help you choose the right floating system based on your needs and budget.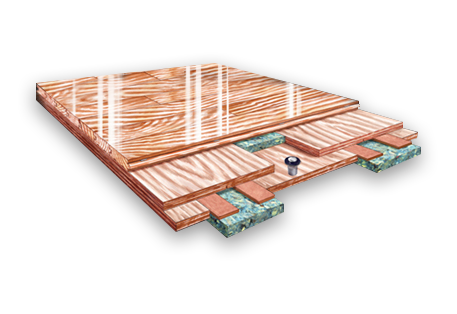 Fixed Resilient Flooring Systems
Fixed resilient systems provide the added stability benefits of an anchored subfloor, while retaining the shock absorbing qualities of floating floor systems. The subfloor is either drilled and pinned or pneumatically shot down to the concrete substrate, providing a more stable and resilient subfloor system. Play On Courts offers a wide variety of fixed resilient floors in order to provide the basketball flooring system that will meet your exact needs.
Exceptional Playability
Connor hardwood maple courts offer the ultimate surface in terms of overall ball response and playability.
Outstanding Durability
We offer Connor MFMA northern hardwood maple floors, which are some of the most resilient, high performance sports surfaces on the market.
Increased Safety and Stability
Connor hardwood flooring consists of patterns of fibers and air pockets that provide natural shock absorbing qualities and excellent traction for increased player safety.
Customized Options
Play On Courts will work with you to realize a customized wood floor that will meet all of your activity and aesthetic requirements.