Play On Courts supplies and installs indoor and outdoor basketball court tile systems from VersaCourt. VersaCourt is the most innovative basketball court system on the market today.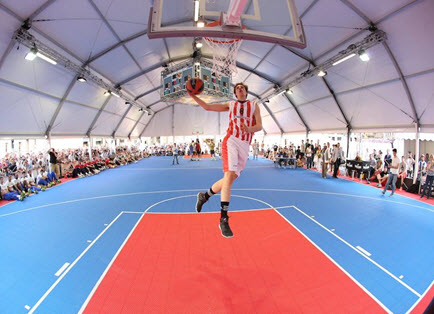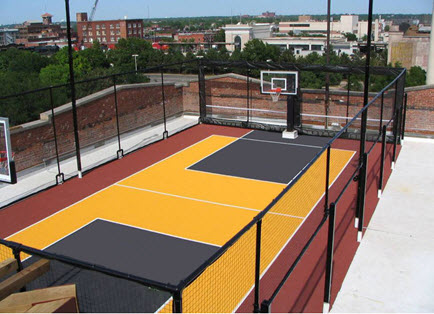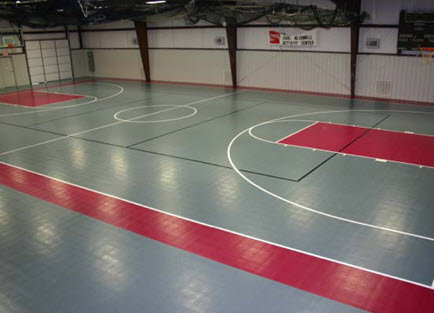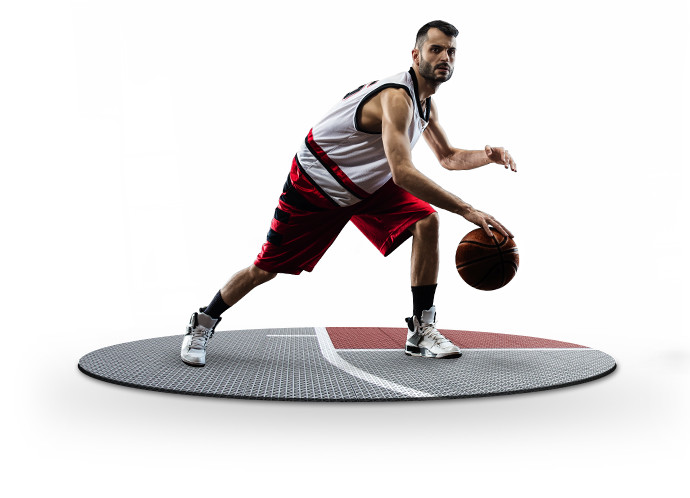 VersaCourt Basketball Court Tile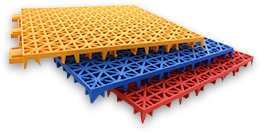 With its patented interlocking system, VersaCourt provides an exceptionally uniform and durable surface, which allows for intensive activity. In addition, our courts are constructed from ¾" shock absorbing tiles that reduce fatigue, which means that players can play better for longer.
Low Maintenance
Cleans easily with a standard hose or leaf blower.
Unmatched Durability
Court tile will stand up to harsh weather conditions and high amounts of foot traffic.
Exceptional Performance
Produces consistent and provides superior grip for maximum playability
Stay Cool Surface
Surface stays up to 50% cooler than concrete and asphalt surfaces.
Focused on Player Safety
Suspended surface provides forgiveness for players' lower backs, knees and joints.
Customized Options
Our experts will help you choose from a wide selection of surfacing colors - you can even add your school or brand logo to create a one-of-a-kind space.