Synthetic Turf Fields
Soft, full, natural-looking synthetic turf that is engineered for performance. We offer the full line of XGrass synthetic turf surfaces that feel like real grass, but can take the punishment of continuous competitive activity. From practice facilities to stadiums, Play On Courts experts will work with you to design and install the right synthetic turf surface for your activity requirements, facility specs and most importantly, your budget.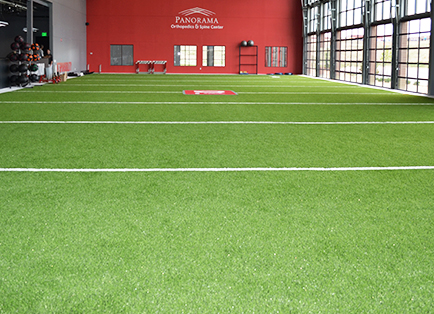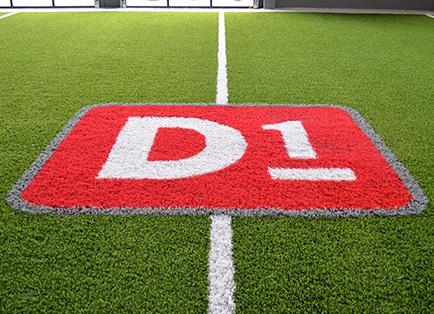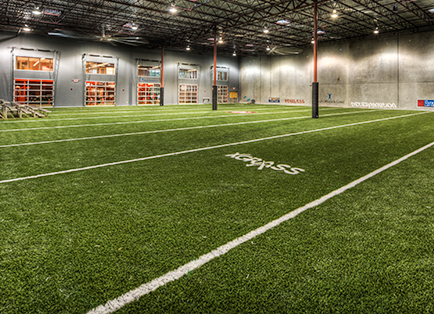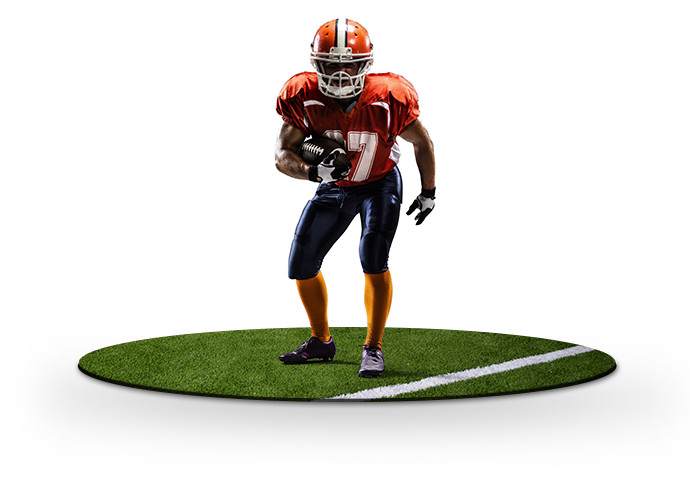 It comes down to better turf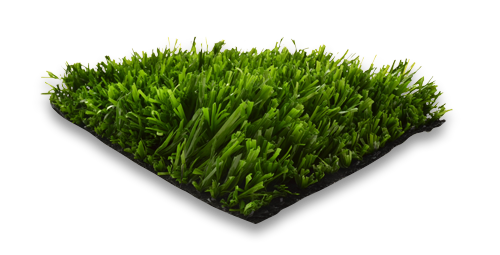 100% recyclable and made right here in the USA, XGrass is the most advanced artificial turf in the world. It's drier, thanks to our remarkably permeable DuraFlo® backing. With HeatBlock, it's also 17 degrees cooler.
Heatblock Technology™
We have the coolest turf on the market – literally. XGrass Heat Block Technology™ reduces surface temperatures by up to 17.5 degrees – significantly improving the comfort, safety and performance of your athletes.
DuraFlo® Backing
The XGrass-exclusive DuraFlo® backing is 50% more permeable than other products, and doesn't clog like hole-punched systems.
5mm Foam Pad for Increased Safety
Our exclusive foam pads provides maximum cushion while aiding and softening ball rebounds.
Durable Fibers
The durable fibers in American-made XGrass synthetic turf mean it can stand up to a wide range of sports, so you're covered, no matter what.
Customized Design
You've got options! The XGrass Performx series is designed to give you the flexibility you need to create a surface that matches your requirements exactly – and lives up to your expectations in the long run.
Recyclable
XGrass surfaces are designed from the ground up to be 100% recyclable. Our Duraflo® backing can be ground into pellets and used in injection molded-products. On average, that means we're keeping 600,000 pounds of waste out of landfills – and saving you big money in field replacement costs.